Premier League 2019/20 fixture release date: Everything you need to know
Just one month after 2018/19 Premier League season ends, preparations for the next kick into gear with the release of the 2019-20 fixtures. We list all the information you need to know ahead of the release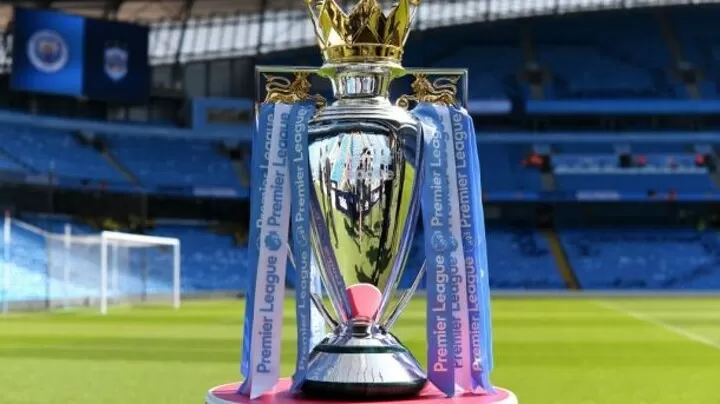 Manchester City became the first team to win the domestic treble in English top-flight history and will be looking for a repeat – and a first Champions League crown – by bolstering over the summer.
Liverpool will hope to go one better after agonisingly missing out on a first Premier League crown by a single point. There is much work to be done at Manchester United and Arsenal after disappointing league campaigns.
Chelsea begin life without Eden Hazard while this summer could also see change at Tottenham regarding arrivals and departures. Down the other end, we welcome Norwich City, Sheffield United and Aston Villa back to the top flight following promotion.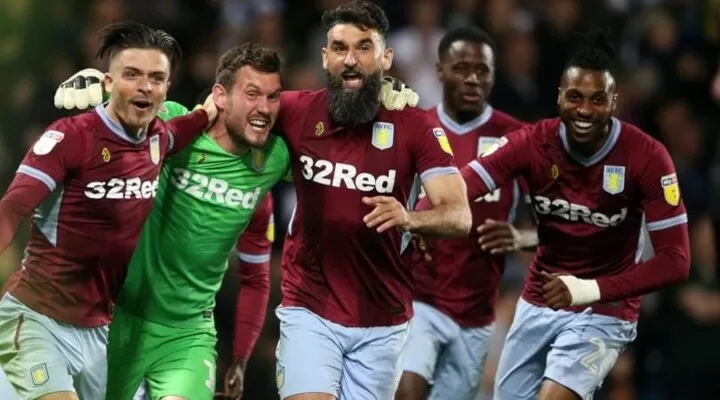 The wait to find out who will be playing who every week is almost over. Here is all you need to know about the 2019-20 Premier League fixture release:
When are the fixtures announced?
The Premier League fixtures for 2019-20 season are released on Thursday, June 13. The dates for all 380 matches in the season will be published at 9 am BST (10 am CET).
When does the season start?
The Premier League have confirmed that the 2019-20 season begins on Saturday, August 10, seemingly ruling out a Friday night game to kick off the campaign.
The 20 teams which will contest the 2019/20 Premier League season are: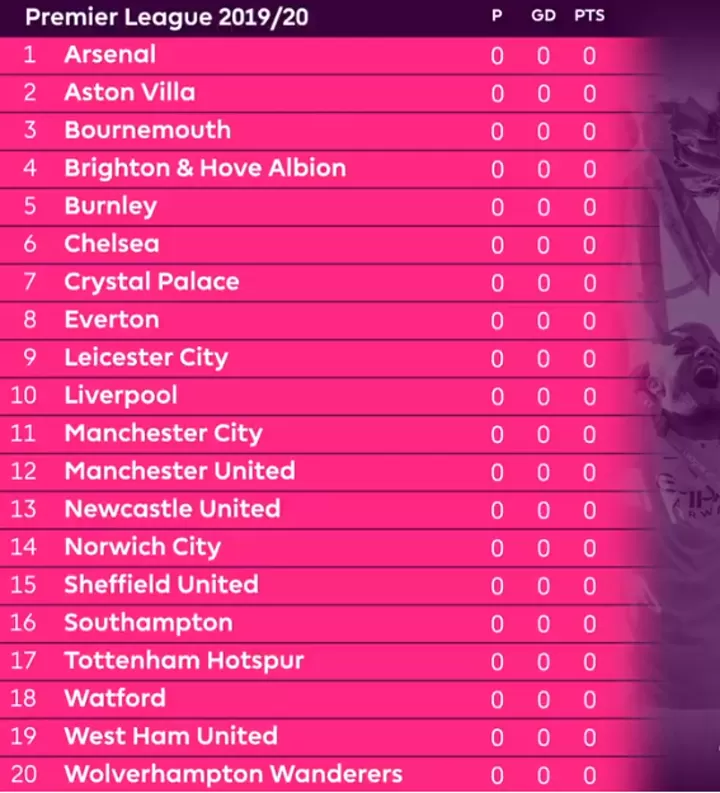 Arsenal, Aston Villa, Bournemouth, Brighton & Hove Albion, Burnley, Chelsea, Crystal Palace, Everton, Leicester City, Liverpool, Manchester City, Manchester United, Newcastle United, Norwich City, Sheffield United, Southampton, Tottenham Hotspur, Watford, West Ham United, Wolverhampton Wanderers.
How are the fixtures chosen?
First of all, it is not a random choice. Instead, a fixture computer splits the season into five sets and from there teams will be not into pairs for home and away before a date is scheduled.
A weekend of fixtures will often by mirrored later in the season. For example, the opening weekend fixtures were repeated over the weekend of February 2 and 3 with the venues switching.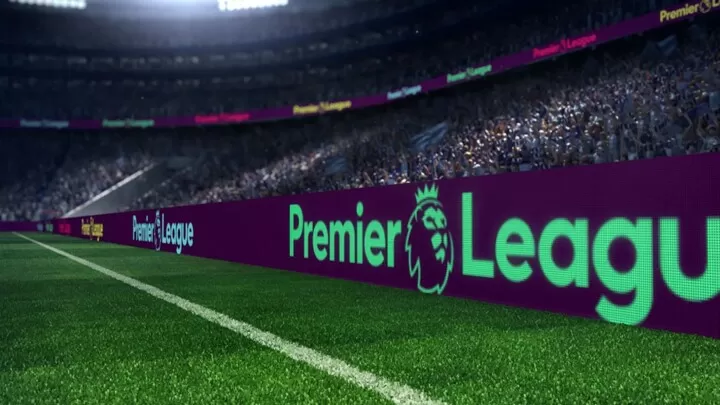 One rule is that a team cannot be given more than two home games or two away games a row, though fixture postponements could lead to that into the season.
Club rivalries will also be taken into account, for example Tottenham and Arsenal will never play at home on the same day. Busy railway lines are also taken into account.
When are the EFL fixtures released?
We will find out the fixtures for Championship, League One and League One on Thursday, June 20 – a week after the Premier League release.
When does the Premier League season start?
The 2019/20 campaign begins on the weekend of Saturday 10 August. The season is set to finish on 17 May 2020.
When is the Premier League winter break?
There will also be a mid-season break for the first time. The two-week break will take place in February and is structured to ensure that Premier League matches are still played every weekend over that period. Each weekend during the break will feature five Premier League games on the first weekend and five on the following weekend.
To incorporate this, Emirates FA Cup fifth round matches will move to midweek.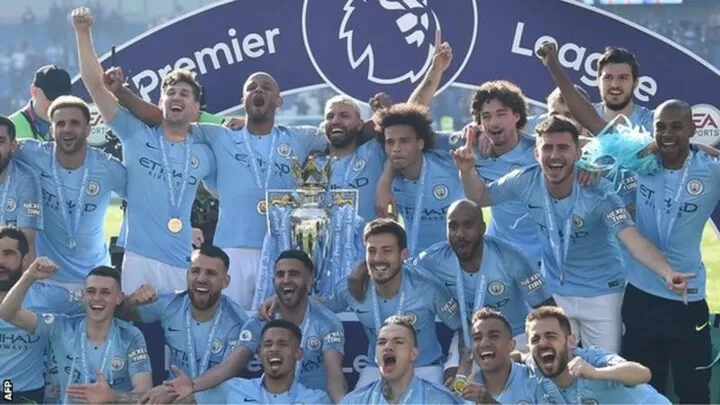 Key Premier League dates for the diary
Premier League opening day – Saturday 10 August
Super Cup – Wednesday 14 August
International breaks – 7/8 September, 12/13 October, 16/17 November. 2020 dates TBC.
Champions League group stage – starts 17/18 September
Carabao Cup third round – 24/25 September
FA Cup third round – 4 January 2020
Carabao Cup final – 1 March 2020
Premier League final day – 17 May 2020
FA Cup final – 23 May 2020
Champions League final – 30 May 2020
Fixtures 'leaked' for opening day of the new season, are these true?
It seems the opening-day matches have already been decided in the English top-flight after a picture circulated on social media.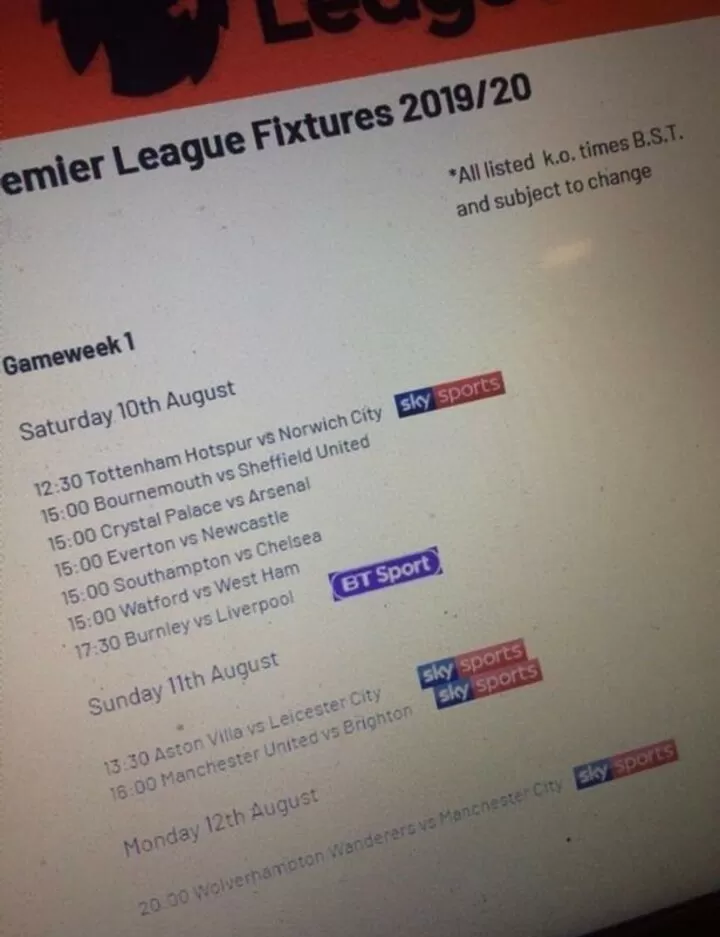 Tottenham vs Norwich
Bournemouth vs Sheffield United
Crystal Palace vs Arsenal
Everton vs Newcastle
Southampton vs Chelsea
Watford vs West Ham
Burnley vs Liverpool
Aston Villa vs Leicester
Man Utd vs Brighton
Wolves vs Man City